Soups Recipes
Tuna Minestrone with Parmesan Cheese
Prep Time: 5 Minutes
Cook Time: 10 Minutes
Servings: 8
Ingredients
2 cans (185 gm) Skipjack tuna chunk in virgin olive oil.
1 can Kidney beans, rinsed and drained.
¼ cup tomato paste.
1 can Italian style, diced tomatoes.
2 cans Chicken broth plus water to equal 4 cups.
½ tsp. ground red pepper.
1 tsp. Italian herb seasoning.
2 cups Italian-style mixed frozen vegetables.
1/2 cup small shell pasta, uncooked.
3 cups fresh romaine lettuce, cut crosswise in 1-inch strips (or fresh spinach).
Freshly grated parmesan cheese
Directions
In a 4- qt. saucepan combine kidney beans, tomato paste, tomatoes with liquid, chicken broth with water, herb seasoning and red pepper. Bring to a boil over high heat.
Add pasta and frozen vegetables; simmer 8 minutes.
Remove from heat; add tuna and romaine lettuce. Ladle into bowls and garnish with parmesan cheese.
Our Recipes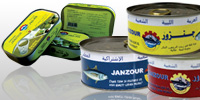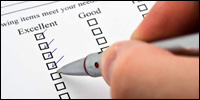 Contacts
Feel free to contact us in the following
Address: Abo Meshmasha Zone, P.O. Box 89067, Tripoli - Libya
Tel: +218-21-444-7914
Fax: +218-21-486-4079
E-mail: info@altnara.ly