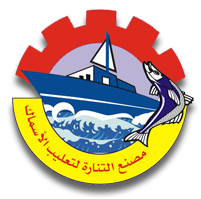 Quality
We seek to consumer satisfaction with the degree of luxury, and sophisticated product in accordance with standards of quality and safety .
Quality Control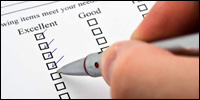 Altnara Company is continuously looking for long term improvement of the products where an integrated quality control policy is being adopted that enabled us to satisfy the consumer's requirements through increasing the production to meeting the continuous demand. Moreover, in addition to the increasing quantities, the company is following the Modern Libyan Standard Specification through production stages (Material- Plant- employees) in parallel with adopting the comprehensive Quality Control. Moreover, the Libyan Quality Standards, and International (ISO 22000) Standards are being adopted to obtain such certificates in the near future. Altnara, has ensured all qualification of obtaining a high quality product most important of which: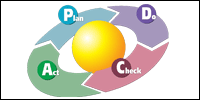 Active Manipulation Of Quality Control Syste
TUnder the framework of continuous improvement base on (PDCA) Plan – Do – Check – Act.
Site
There are production units (plant), near the sea in Zlitn City at GIZAHIYA Area, by the fishing Areas (Zlitn – Alkhoms), to ensure the direct provision of Fresh Tuna and Sardine immediately after fishing.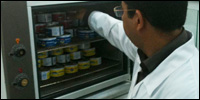 Producers
The producers are enjoying a wide expertise in the filed of Canning Industry, that are consecutively been consciously transferred thought generations with understanding of the importance of application of Quality and Safety Control. And, by means of Training Programs adopted by the company for achieving the Integrated Quality Standards and fundamentals, in addition to the Developing Skills programs. There is a periodical Check UP for manpower to ensure their professional fitness and keep the product safe and healthy.
Equipments
TNARA plant is equipped with the best and latest high efficiency equipments in addition to an international guarantee and provision of the best calibration auto systems and quality control precautions. Although the equipments are controlled by (PLC) system: Programmable Logical Control, it is linked now with SCADA System, for Supervision and Data Acquisition to ensure the control in Critical Points and to teach a completely Quality Control operations throughout production.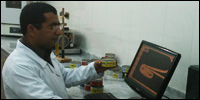 Self Monitoring Laboratory

Standardization and calibration is being conducted 24 hours daily by performing of the analysis at Plant Laboratory which is equipped with all necessary quality control and calibration tools for performing:
Freshness of the materials ( Tuna, Sardine ).
Measuring of pH in oil.
Estimation of the Hydrogen in oil and final product.
Salinity Level.
Stability of the final product.
Test of cans,( Seaming ) by means of latest computerized systems.
Analysis of Water used during manufacturing.

The above mentioned is a summary of our activities followed for achieving the Quality Control in ALTNARA Fishing and Canning Fish.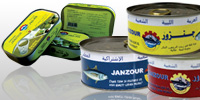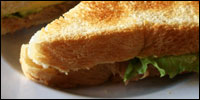 Contacts
Feel free to contact us in the following
Address: Abo Meshmasha Zone, P.O. Box 89067, Tripoli - Libya
Tel: +218-21-444-7914
Fax: +218-21-486-4079
E-mail: info@altnara.ly