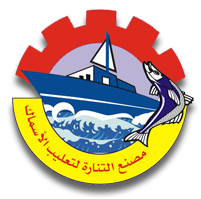 About Us
We seek to consumer satisfaction with the degree of luxury, and sophisticated product in accordance with standards of quality and safety .
Altnara Joint-Stock company for fishing and fish canning.

Is a specializes Libyan company, was established under the provisions of the Libyan commercial law in 2007 and its purpose fishing and canning of fish, especially tuna, sardines and Almacrial. It has benn founded on integration the originality basis of fishing and fish canning industry preserving the ancient and traditional methods of modern.


And rely on better use of roads and equipment standards of quality standard for all stages from hunting to conservation and down to the packaging we are using quality standards and methods of quality control for global and national access to the integrated product of all the health aspects of high quality to achieve our mission.

Our Goal
We seek to consumer satisfaction with the degree of luxury, and sophisticated product in accordance with standards of quality and safety